Holiday Specials and Events!
Ronnie Jackson Holiday Art Show coming to the Sea Girt FINS again this year!   
December 13th Local Artist Ronnie will be there with all his amazing surf inspired art on sale and for viewing!
Check out Ronnie's Gallery Here  
(Ronnie Jackson with some of his art)
ALSO, Don't miss out on our Holiday Gift Card Specials!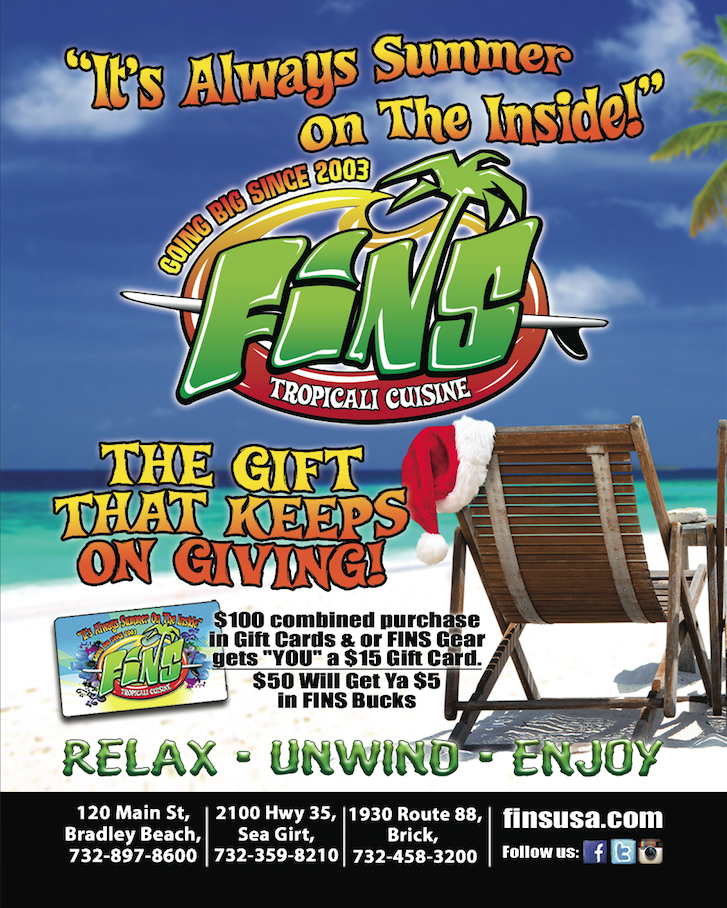 *All 3 FINS locations will now be LIVE streaming the ASP World Tour Surf Events! Keep a lookout on our social media pages to know about all promotions going on the during the live events! You don't wanna miss out!
"SLAMMIN'!. Some heavy competition in the Bradley/Belmar area and the Natty Dread burrito has me coming back."
– Facebook Review  
Thank you John for the awesome feed back!!!    
(Show us your review and we'll bribe…we mean,
give you $5 FINS Bucks!!!)
Keep the reviews coming!!

Call up your favorite FINS location to collect!!!!
 (Up to a $10 value. Not to be combined with any other offers or coupons)

Say the "WORD"
Get 15% off your check!!!
Spread the WORD, and share the love.
After all, isn't that what it's all about?!
  Sit Back – Relax – UnWind – Enjoy!