Merry FINS-MAS 2016
Everyone at FINS wishes you and your family
a Merry Christmas & a happy and healthy NEW YEAR!
DID YOU KNOW?
December 21st is the Winter Solstice & the shortest day of the year.
Each year more than 3 billion cards are sent in the U.S. alone.
All the gifts in the Twelve Days of Christmas would equal 364 gifts.
Most of Santa's reindeer have male-sounding names, such as Blitzen, Comet, and Cupid. However, male reindeers shed their antlers around Christmas, so the reindeer pulling Santa's sleigh are likely to be female.
Christmas trees usually grow for about 15 years before they are sold.
Christmas trees have been sold in the U.S. since 1850.
According to the Guinness world records, the tallest Christmas tree ever cut was a 221-foot Douglas fir that was displayed in 1950 at the Northgate Shopping Center in Seattle, Washington.
Alabama was the first state in the United States to officially recognize Christmas in 1836.
Christmas wasn't declared an official holiday in the United States until June 26, 1870.
Christmas purchases account for 1/6 of all retail sales in the U.S.
The traditional three colors of Christmas are green, red, and gold. Green has long been a symbol of life and rebirth; red symbolizes the blood of Christ, and gold represents light as well as wealth and royalty.
Each year there are approximately 20,000 "Rent-a-Santas" across the United States.
This time of year also plays host to other festive holidays: the 8 day Jewish festival, Hanukkah, is celebrated this year from
December 24th
–
January 1st
, and Kwanzaa from
December 26th
–
January 1st
celebrating African-American family and culture.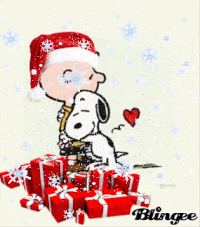 PIPE MASTERS & TRIPLE CROWN UPDATE:
JOHN JOHN FLORENCE WON AT HALIEWA &
HIS 3RD TRIPLE CROWN OF SURFING!
JORDY SMITH WON SUNSET BEACH
MICHEL BOUREZ WON THE BILLABONG PIPE MASTERS
Rookies that qualified for the 2017 World Tour of Surfing:
Connor O'Leary
Ethan Ewing
Frederico Morais
Joan Duru
Leonardo Fioravanti
Ian Gouveia
Ezekiel Lau
ALL contests are streamed live for FREE at:
IT'S TIME TO GET YOUR NEW YEARS EVE
PARTY ORDERS IN!
FINS Fantasy Surf League!
WIN BIG!
(Can not be done on Mobile Site)
Once registered go to the "Clubs" tab and select "Public Clubs"
Search 'FINS Fantasy Surfer' into the search bar
Select "Join Club" under "Actions" and you are all set!
–
How to Play
Every player starts off with a $50,000,000 Salary Cap.
Each surfer in the contest is worth a certain value.
Create a team of surfers you think will do the best at each of the different waves on tour.
Each surfers' value may change throughout the season based on their performance, however, the cost to you won't change as long as they remain on your team.
–
You can leave your team the same all season,
create a different team for each contest,
or keep a core team and make small adjustments (suggested strategy)
Follow @FINS_Fantasy_Surfer and @FINSUSA on Instagram for Info, Alerts, and Specials.
Say The Word – Share The Love
"Mistletoe"
10% OFF your catering orders from now until New Years Eve!!
Keep up with your local FINS!
12/24 – Christmas Eve (FINS open
11-4pm
)
12/25 Christmas Day (FINS Closed)
12/25-1/1 – Hanukkah
12/26-1/1 – Kwanzaa
12/31 – New Years Eve
1/1 – New Years Day
 "Love the Cabo Taco & East-West Fish Taco. This place is a Jersey Shore favorite w/ all year "island-like" atmosphere. Fish is Delish."
MAHALO Brian R. for the awesome YELP Review!
Call up your local FINS to receive your Free Lunch!
(Up to a $10 value)
TUNA POKE: 

Bite sized Ahi Tuna, tossed in light Hawaiian marinade w/ hot peppers, sesame seeds, scallion, & cilantro. Chilled & served w/ Seaweed salad, mango, & pickled ginger.

(48 hour order notice)
ALOHA HOUR

ALL DAY SUNDAYS!

#FINSUSA