Thank You Front Line Workers! We're Here for you.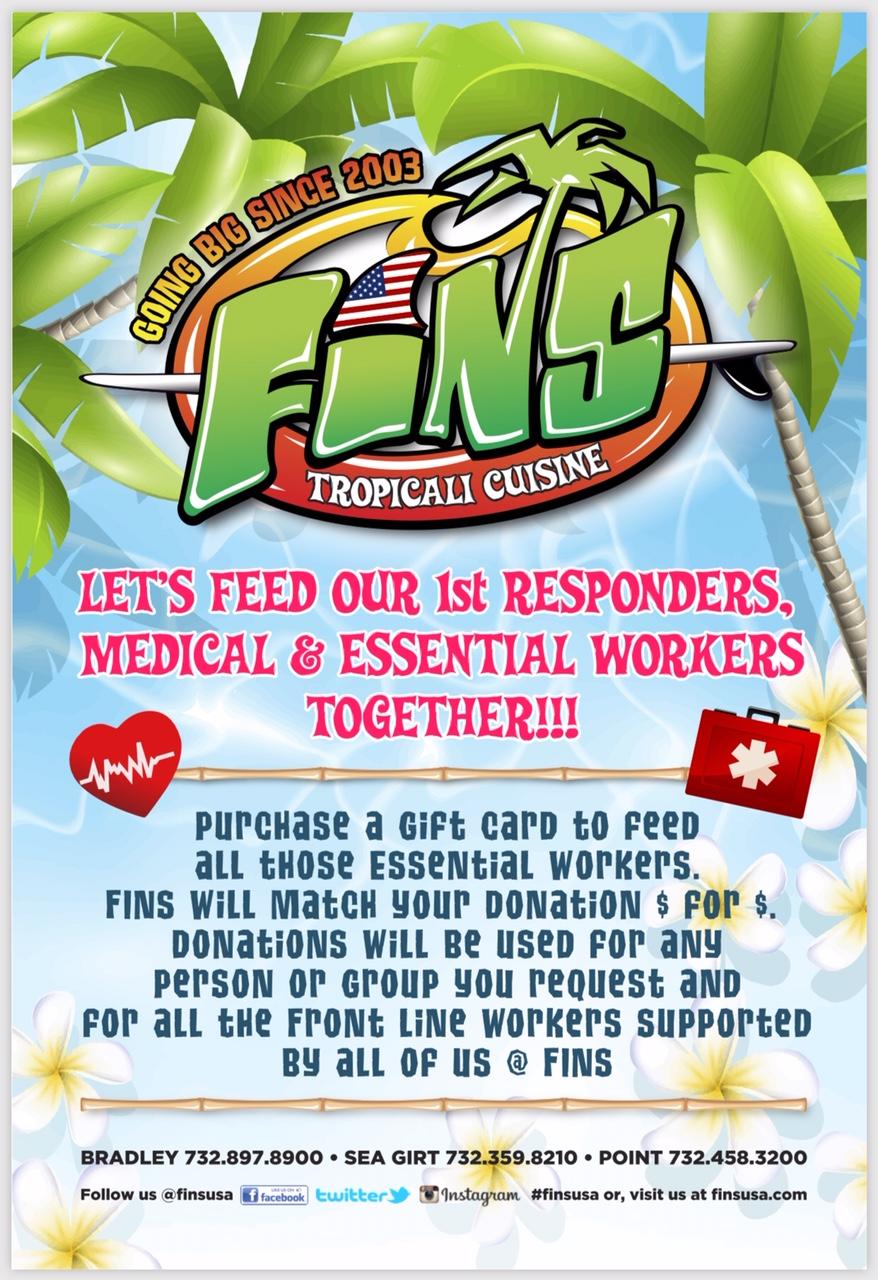 Thank you to all healthcare & frontline workers! A BIG Thank You to our customers, especially those who have donated food or gift cards to these healthcare & essential workers. We cannot thank you enough for supporting us and our local community in these difficult times.We're all in this together.
FINS is here to safely deliver from our stores to your home, Contact Free!We're sanitizing, washing our hands, and practicing safe food handling, as always to keep your family safe and well fed!
FINS Delivery System
We Deliver! Call any location or use our online ordering system to order delivery! Please pay over the phone via credit card. Please let us know if you would like to leave gratuity for our team & where to drop your meal, Contact Free!
Online ordering service for Pick up or Delivery!
PICK UP ORDERS
We are taking pick up orders all day long! Pay over the phone, and your order will be ready for grab and go right on our front table, just look for your name! OR If you would like to do a curbside pick up to avoid coming into the store, call us when you're outside! As a safety precaution, a mask is REQUIRED upon entering our store.